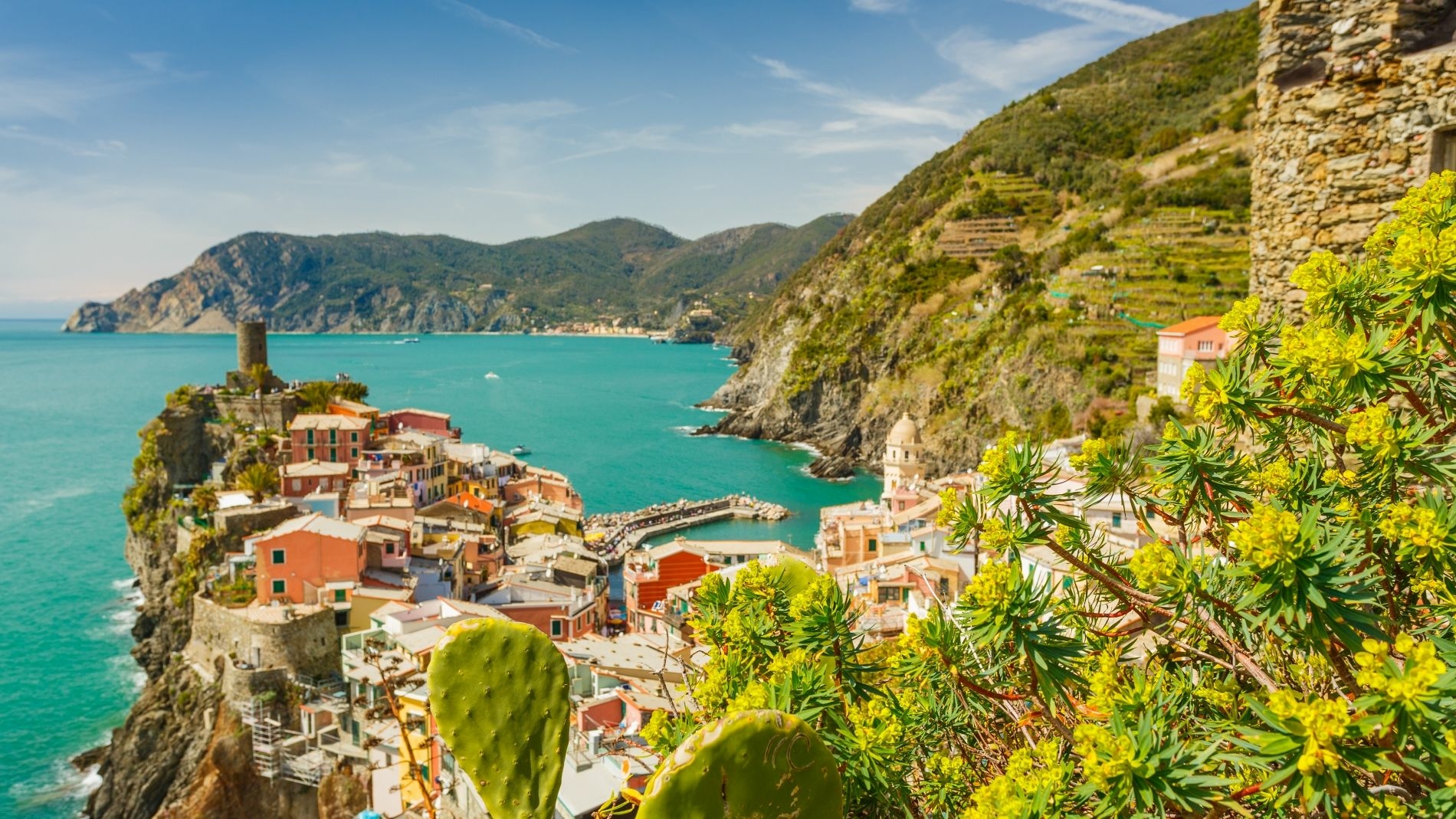 Camping Central and Southern Italy
Who wouldn't want to enjoy their holiday at a luxury campsite in Central or Southern Italy? Fabulous weather, stunning beaches and magnificent cities steeped in culture. Many families have gone before you!
10 campings found in Central and Southern Italy
Park Albatros
Italy - Central and Southern Italy - Tuscany - San Vincenzo
3 large shallow lagoon pools with a wide slide
Accommodations on beautiful pitches
Make sure you visit friendly San Vincenzo
Norcenni Girasole Club
Italy - Central and Southern Italy - Tuscany - Figline Valdarno
2 large swimming pool complexes with lagoon pool
Great restaurants and soundproofed disco
Visit the cities of Siena, Pisa and Lucca
Etruria
Italy - Central and Southern Italy - Tuscany - Marina di Castagneto Carducci
Lagoon pool with slide and separate kids' pool
Accommodations on lovely shady pitches
Beautiful Marina di Castagneto just a walk away
Orbetello Camping Village
Italy - Central and Southern Italy - Tuscany - Albinia
Pool complex with separate kids' pool & whirlpool
Mobile homes on shady pitches by the pool
10 minutes from beautiful Porto Ercole
Montescudaio
Italy - Central and Southern Italy - Tuscany - Montescudaio
New lagoon pool and 80 meter long slide
Mobile homes in nice shady rows
Go to the stunning white beaches of Vada
Le Pianacce
Italy - Central and Southern Italy - Tuscany - Castagneto Carducci
Pool with children's bath and fun water feature
Tents on shady pitches close to the pool
Visit Siena, Lucca and Volterra
Le Capanne
Italy - Central and Southern Italy - Tuscany - Bibbona
Ample swimming pool surrounded by green lawns
Mobile homes located on shady pitches
Close to the famous Bolgheri wine region
I Pini
Italy - Central and Southern Italy - Rome - Rome
Shallow lagoon pool with lovely wide slide
Good campsite restaurant with a beautiful terrace
Rome close by and easy to reach
Village Fabulous
Italy - Central and Southern Italy - Rome - Rome
Sizeable pool complex with various baths
Stylish restaurant with large terrace
Camping excursions to Naples and Pompeii
Rosselba le Palme
Italy - Central and Southern Italy - Tuscany - Portoferraio
Fun swimming pool complete with slides
Bungalow tents are located on shady pitches
Visit the friendly harbour town of Portoferraio
Sat 09 Jul - Sat 16 Jul
Before €793.00
Now €679.60
Other great campsites for you
Okay Lido
Italy - Lago Maggiore - Lisanza Sesto Calende
Nice swimming pool with an ample kiddies' pool
Bungalow tents with lake view available
Spend a quiet day at tranquil Lake Orta
Altomincio Family Park
Italy - Lake Garda - Valeggio sul Mincio
Massive pool complex with various slides
Mobile homes arranged in attractive rows
Picturesque Peschiera just 10 minutes away
Bella Italia
Italy - Lake Garda - Peschiera del Garda
Huge pool complex with 8 swimming pools
Plenty of facilities for guests of all ages
Great restaurants with amazing views of Lake Garda
Campsites Central and Southern Italy
Choose Tuscany and you will be overwhelmed by its undulating hills, cypresses and beautiful cities, just waiting to be explored! We have a wide selection of campsites available in Tuscany. For those of you who like combining your camping holidays with visits to beautiful cities, we recommend you opt for one of our two campsites in Rome. However, if you are looking for a quiet break in the rugged mountains near beautiful beaches and a crystal-clear sea, we suggest you book your holiday at our campsite in Sardinia.
Luxury campsites in Central and Southern Italy
Looking for a luxury campsite in Central Italy? Then you should opt for Park Albatros campsite or Norcenni Girasole Club in Tuscany! Both campsites have excellent facilities available, including superb pools, a choice of great restaurants and plenty of fun-packed activities. There is always something to do at these campsites!

Norcenni Girasole Club is a beautiful campsite located inland near Florence and Park Albatros is situated on the Tuscan coast, not far from Pisa.
Small campsites in Central and Southern Italy
We offer a lovely, small campsite near the beautiful beaches of Vada in Tuscany, namely, Baia del Marinaio, a friendly, family establishment. Another great choice in Tuscany is Le Pianacce, a quiet campsite for those of you who want to relax and unwind.

Or how about I Pini Family Park campsite? This popular campsite is located near the bustling city of Rome and is the perfect choice for those of you who want to combine your camping holiday with a city visit.

We also have small campsites available on two beautiful islands. On the island of Elba in Central Italy, you will find the magnificent, terraced campsite, Rosselba le Palme. Another small campsite on offer in Sardinia in Southern Italy is Tonnara.
Mobile homes in Central and Southern Italy
You can spend your holiday in Central Italy in one of our mobile homes. We have two- and three-bedroomed mobile homes available. All our mobile homes come with air conditioning and a wooden decking with gazebo or a partially-covered roof. Our three-bedroomed mobile homes are also equipped with satellite TV with all the major UK channels.

A holiday in Southern Italy with Roan Camping Holidays automatically means staying in a luxury mobile home. All our mobile homes at our campsite in Southern Italy have three bedrooms, air conditioning, a partially-covered wooden decking and satellite television. We even have a mobile home in Southern Italy with a sea view!

Our most luxurious mobile home currently is the Supreme Lounge model and it is available at Park Albatros and Norcenni Girasole Club, our two top-notch campsites in Tuscany! If you choose this accommodation, you will want for nothing.

If you haven't made your choice yet and would like to see Roan Camping Holidays' full range of campsites in Italy, check out our selection here!